TIC g01: Earth, Water, & Fire
Quick and dirty techniques give you security, groundedness, and vitality in minutes!
Fast methods instantly increase your creativity, dynamism, fluidity, charisma, and sexiness. Practical ways to instantly activate your drives: survival, libido, willpower; for a stronger, more balanced sense of self. When to be assertive and when and how to dissolve an antagonist's aggression.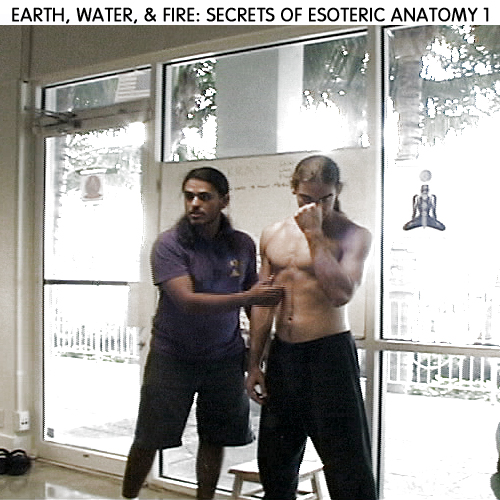 Gold Session 1
Earth, Water, & Fire: Secrets of Esoteric Anatomy 1
©2004, All Rights Reserved
Chapter Titles
1. Titles
2. Your subtle centers and channels
3. The subtle element of Earth
4. The subtle element of Water
5. The subtle element of Fire